Intel has announced the next expansion to their CPU line, named Broadwell, which will come before the end of 2014. The processor was meant to come in early 2015, but Intel will make sure smaller Broadwell CPUs will be available before the end of the year.
Reuters is reporting Intel CEO Brian Krzanich confirmed Broadwell processor will be coming this holiday season. Krzanich said they might not be ready for "back to school" meaning around August/September time, but will be ready before the year's end.
It is interesting that Intel is putting priority on getting the Broadwell processors available on the market so quickly, considering Haswell hasn't even had a full year to blend into the market, despite offering some new features Intel had worked hard on.
Broadwell Advantages
Intel Broadwell will continue these innovations, including the micro-architecture that allows energy-saving and new performance enhancements, especially on graphics. Broadwell has a 14-nanometer die shrink and follows Intel's tick-tock principle.
The smaller nanometer measurement could further improve battery life on laptops and power consumption on desktops. Intel Broadwell chips will also adopt the Multi-Chip Package design favoured by a few other high-end Intel chips, combining graphics, RAM and a CPU into the same chip.
Broadwell will still be developed in conjunction with Intel Series 9 chipsets, similar to Haswell. Not much has changed in terms of raw power, Intel is pushing out small iterations of the micro-architecture and big changes will happen on Skylake and Cannonlake, the next two iterations.
Laptops and Notebooks First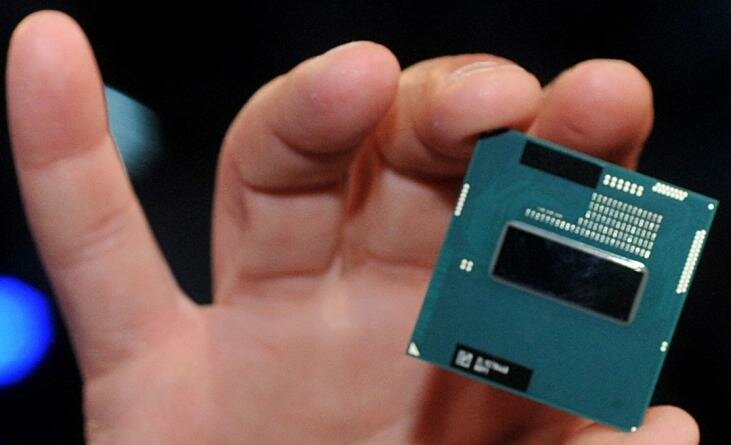 Intel Broadwell will be coming to laptops and notebooks first, it looks like Intel has reached out to several manufacturers to get Broadwell installed on their devices. Apple will no doubt have the new architecture on their MacBook's this year and next, being one of the quickest to update whenever Intel announces new features.
In terms of Broadwell processors actually coming to market for PC buyers, this might take some time. We could see the first roll out before the end of 2014, but we would wait longer for vendors to put the prices down to a Haswell-level, before buying any Broadwell CPU.
Intel's Surge to Mobile
Intel has already been behind on the mobile revolution, failing to grab Apple's attention and not getting much love on the Android front too, with Qualcomm massively ahead in sales and Nvidia keeping a distant second place.
It is rumoured that Intel will start shipping PC grade CPUs to mobile and tablet in the next few years, these will be lower power and come with a different design to fit the smartphone architecture, but it will maintain a similar name to Intel's PC grade CPU releases.