Cases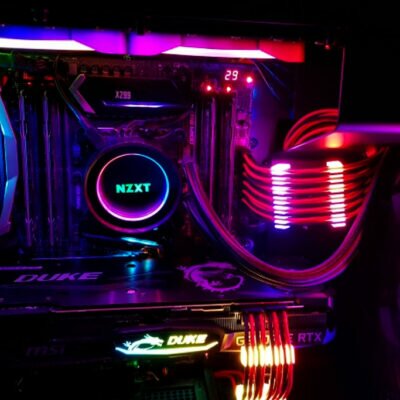 We rounded up the absolute Best PC Case Mods for you to look at and get inspiration from. Be warned though; Some of these are mind-blowing.
Anyway, I was up late last night looking for some pc case ideas. I am currently planning a new build and needed some inspiration so, I gathered up all of the jaw-dropping gaming computers I come across and thought I would create this list of best PC case mods.
I don't know about you but, custom PC case mods have always got me frothing at the mouth.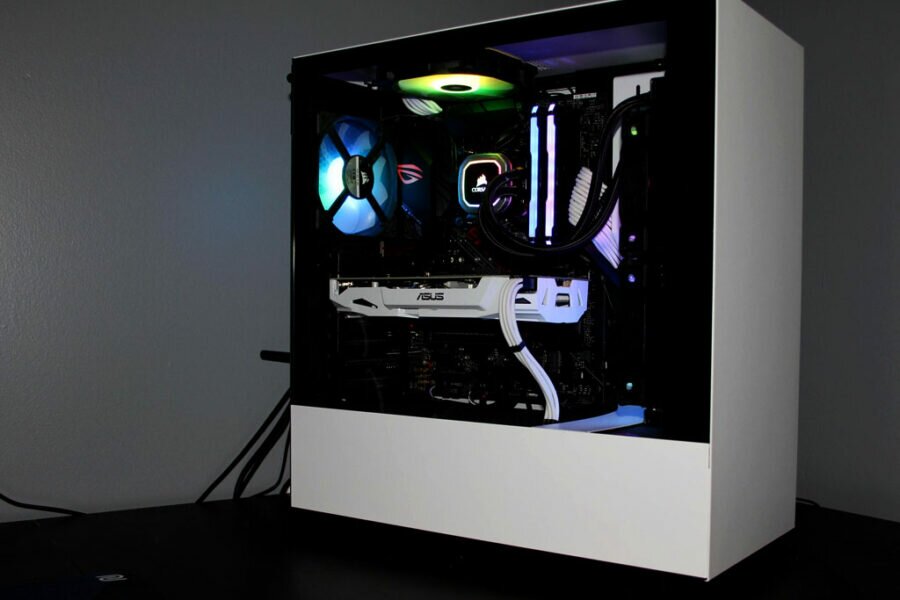 Come to think of it, I don't think I have met one person in my entire career that has not dropped their jaw when they see their first custom pc build complete with a custom water cooling loop.
""
If cool gaming theme stuff is your thing, check out our other post: 30 Gaming Related Tattoos
Amazing Modified Gaming Computers
I think everyone, even those of you without an interest in computer hardware, can't help but be amazed by the things people pull off with their gaming computers. I am no exception. Even after 23 years as a pc gamer, hardware enthusiast and overclocker, I am still amazed by the things people come up with when they put their creative thinking caps on.
Pyramid Gaming PC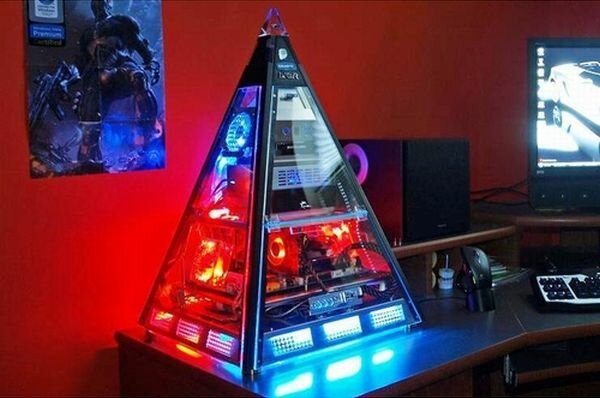 Check out this modified gaming computer, It reminds me of Egypt. I am unsure where this image comes from as I found it on my hard drive and there are years worth of junk on here, if you are the owner of this amazing example let me know and I'll give you attribution!.
EDIT: Comment below linked to the video which I have now replaced the image of with the video itself.
Slinky PC
I have featured a shot of this heavily modified and liquid-cooled pc case before and I would argue it is one of the best pc case mods on this list – I'm still in love with it. Because of that – it deserves a spot here.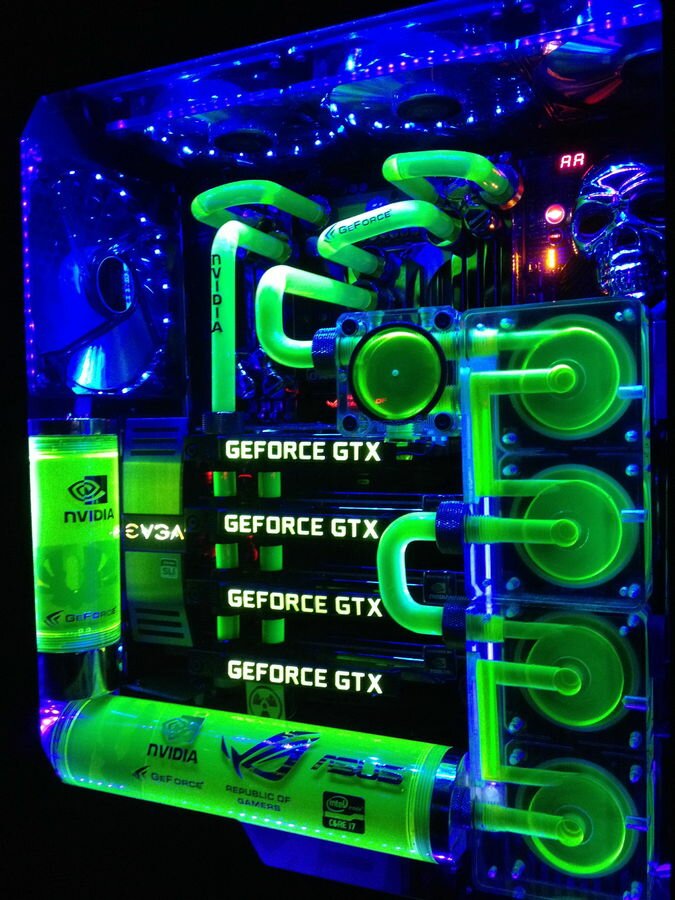 SteamPunk
This little number is a pure work of art, Never in 15 years have I seen something as bespoke and unique as this, What do you think, will it allow us to travel back in time and save the world 10 times over?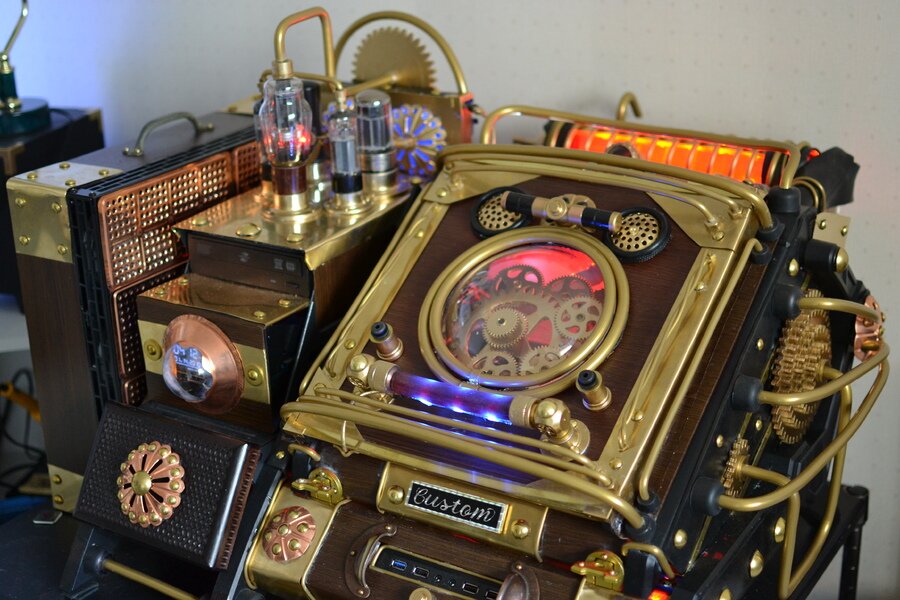 Mineral Oil PC Case mod
This is another pc case mod image from my computers hard-drive, with unknown origin but you can tell from the Half-Life 2 poster in the background it was taken a while ago.
This devilish yet very cringy gaming computer has all its components fully submerged in mineral oil.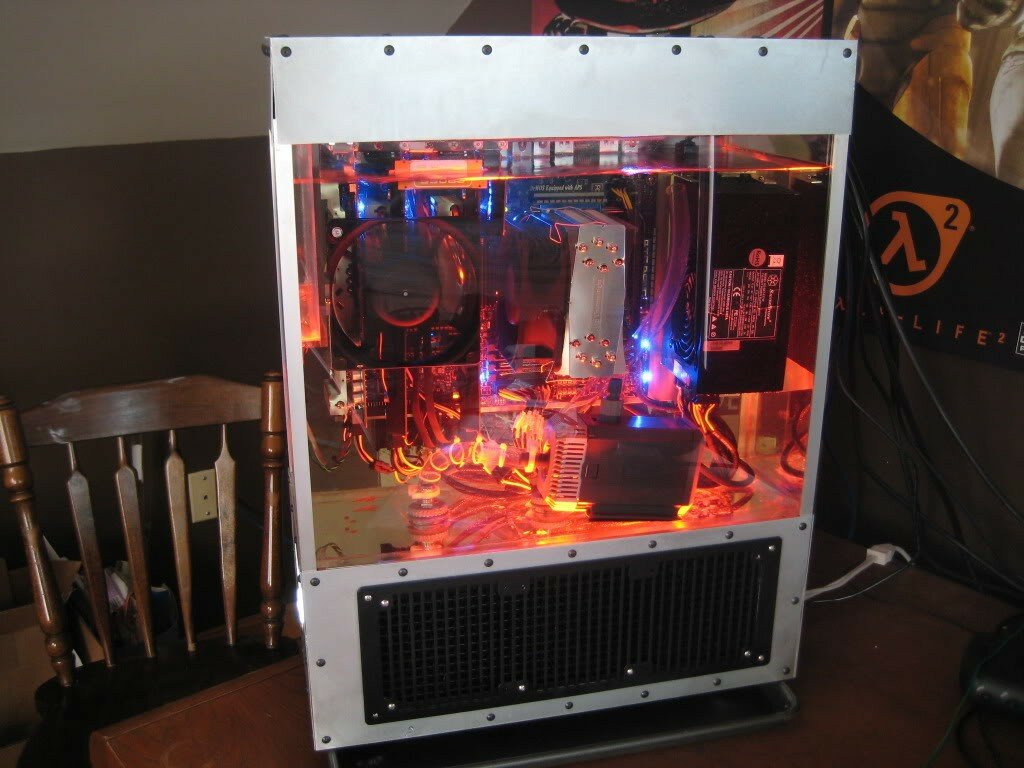 IronMan Case Mod
Nothing is complete without a bit of marvel action, This Ironman case was found on a forum but the link it points to is a dead-end linking to a very tacky shop which I wont link too for your safety.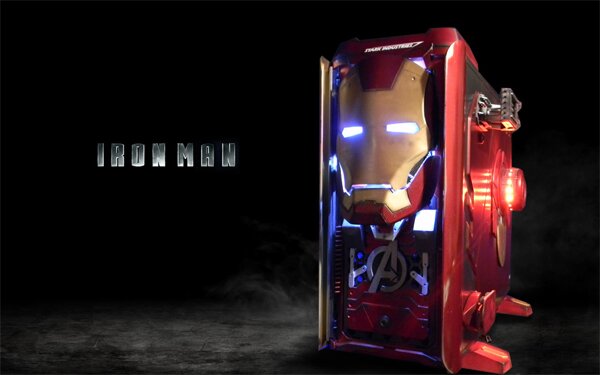 Duke Nukem Case Mod
This is simply an amazing pc case mod, there was a lot of planning that went into this very slick Duke Nukem promotion gaming pc, but the final result is astonishing.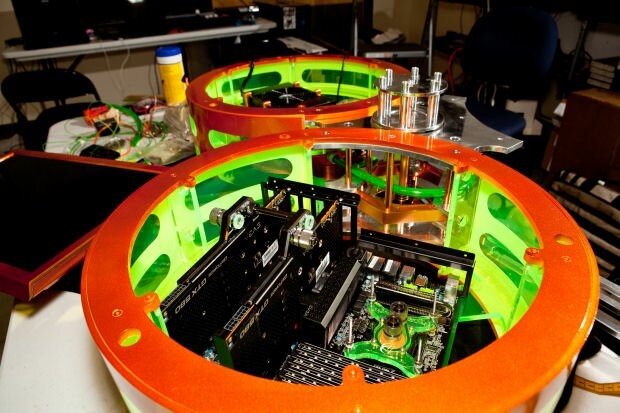 Table Top Gaming PC
Everyone love's a pc built into a desk and this one is beautiful. With natural wood and blue RGB lighting accents it really stands out as the only table top gaming pc on our list.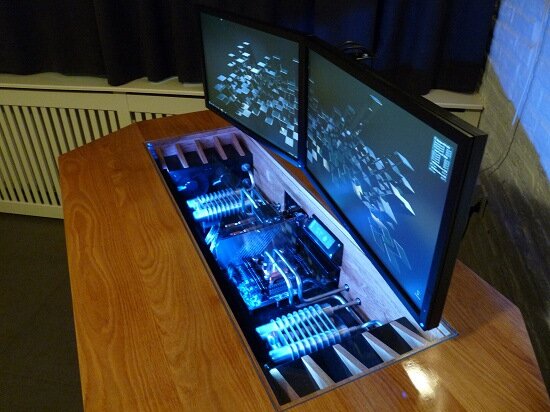 Orange Ninja Case Mod
I've attempted orange pc builds before and they have always been really hard to execute especially when trying to get orange cooling fluids to pop under UV lighting. The builder of this orange ninja case mod managed to execute it beautifully.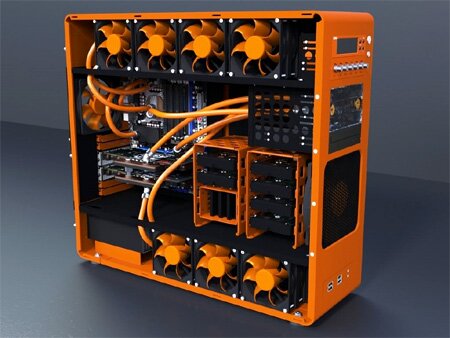 Converted BBQ Case Mod
Most likely the most unusual case mod on our list; A computer built into a converted drum BBQ. You must admit; it is definitely unique.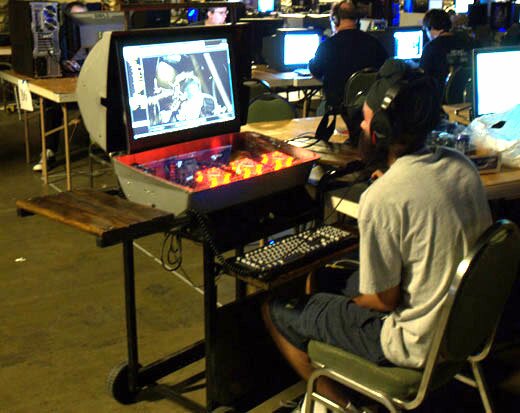 Open-air Wall Mounted PC
You don't see many open-air wall mounted gaming computers yet alone one with a custom water loop installed as well. The only problem I can see is the dust build up over time.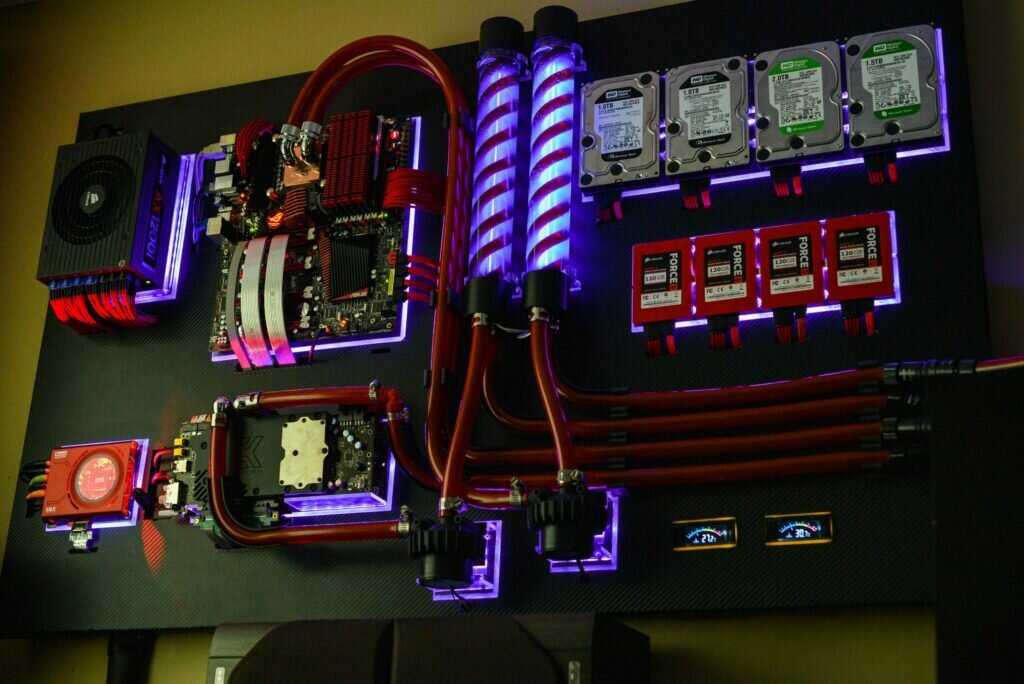 Red Devil Case Build
Red is a common occurrence amongst computer enthusiasts. It signifies passions, urgency and love. Three things any good PC gamer needs. This black and red pc build is simple and understated with perfectly organised cable, great color coordination and the pc case lighting is on point.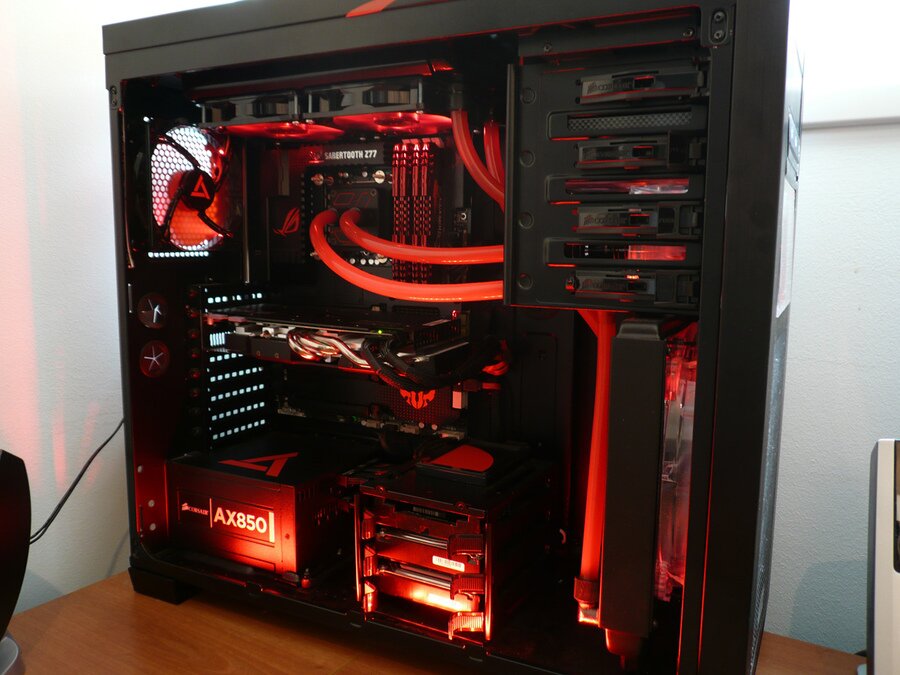 ---
There we have it, some of the slickest yet unusual PC case mods I could find on my hard drive and from around the web, I could have posted 50 different cases, but felt that less is more in this case letting the really special modified gaming computers to stand out in all their glory, Which one was your favourite?