From Computex 2015 comes more interesting news about AMD products. This time, AMD has officially announced the Carrizo line of APUs for laptops. These APUs offer incredible performance gains and power efficiency improvements, while somehow remaining at a 28 Nm manufacturing process. While the APU's are not blistering fast like Intel and Nvidia combos can be, Carrizo is speaking volumes about the future of AMD products and the Carrizo line is very impressive in the marvel of engineering that they are.
Impressive Efficiency Upgrade, while still at 28 Nm!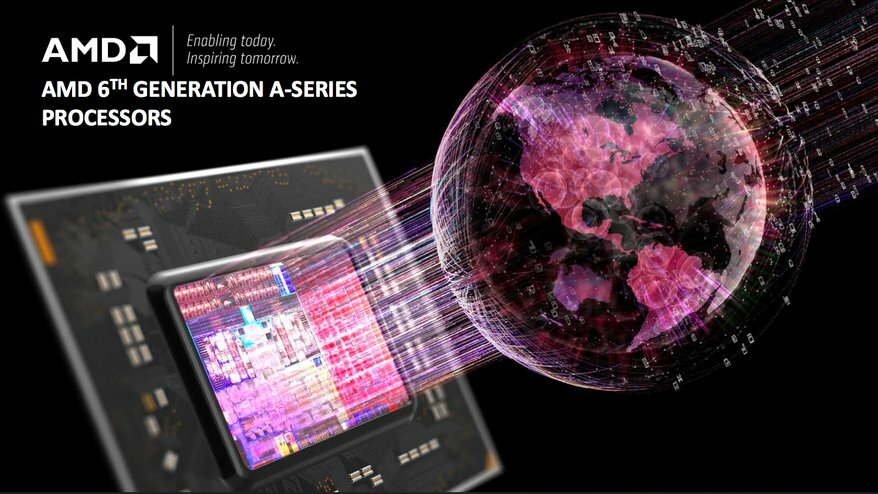 The new AMD Carrizo APUs are quite the interesting APU's. While based on 28 Nm, when Intel has now moved all the way to 14 Nm processes, the Carrizo line is still very efficient. This is due to an impressive engineering feat on AMD's part: Improving the density of the CPU part of the APU. This leads to less thermal leaking, and allows for a significantly faster clock speed and higher voltage with the same TDP. The GPU part of the APU has seen minor improvements, like more usually allowing for more VRAM, a newer GPU architecture, and better clock speeds.
New Features, better battery life
Among the improvements to CPU, new features have been added. The most impressive of these is the fact that the Carrizo line of APUs has a brand new HEVC decoder, which is great for decoding and playing video. The battery life of Carrizo is also much improved over previous APUs, now having up to 10 hours of 1080p video streaming battery life, which is much higher than last-gen AMD APU battery life.
Most interesting part of Carrizo- It shows off what AMD could do with Zen!
Perhaps the most exciting thing about Carrizo is not the sheer performance, but rather it is what AMD has managed to engineer with the new Carrizo line. Without changing the manufacturing process at all, somehow AMD managed to nearly double the efficiency of their APU line. This is one amazing feat, and if AMD can use what they have shown here to make the AMD Zen or other upcoming AMD CPUs, to make them good performers as well as be energy efficient, the upcoming CPUs will be quite the beasts!
What do you think? Is Carrizo interesting? Can AMD use what they have shown they know how to to make Zen incredible? Let us know your thoughts in the comments below!