Tech News

In a few months time, the annual QuakeCon will be coming round for us PC gamers and enthusiasts to get excited about. We are here to remind everyone what QuakeCon is about.
For those of you who do not already know, QuakeCon is one of the biggest PC gaming conventions that exists. Now in its 20th year, there are always interesting things there: from all the coolest new hardware, to brand new games being showcased, and to all the epic PC mods that you can think of.
All of this is going to be held at the Hilton Anatole in Dallas, Texas at 23rd – 26th July 2015.
The gaming news that surrounds QuakeCon is always quite impressive; with companies such as Bethesda, ID software, and many other major game developers usually makes an appearance at Quakecon.

A PC Gamer's Paradise At QuakeCon
Many PC hardware are showcased around at QuakeCon: from Nvidia, AMD, Intel, Alienware, Asus, Gigabyte, Sapphire, and others that are well known to computer enthusiasts. Not only are they keen to show off their new hardware, but also many of the companies are nice enough to give away some of their gear to the crowd! As per usual, all vendors will typically have tech demos running, but some such as EVGA will randomly do giveaways to participants. This is an awesome way that the hardware vendors show their support to the gaming community!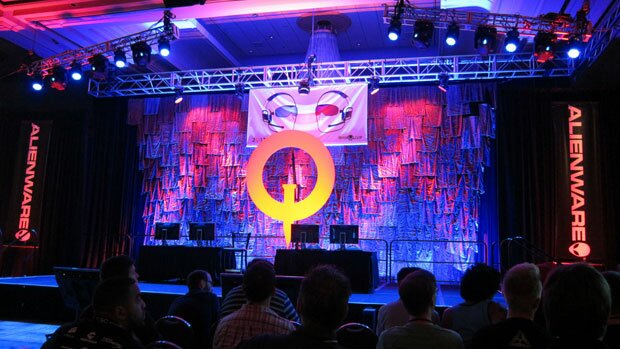 Not only will the giant hardware companies gives out freebies to the crowd, game developers gives us teasers and news on what to look forward to. For example, at last year's QuakeCon, it was revealed to the media representatives behind close doors about Doom 4. Not much is known about what was shown there, other than that Doom 4 looks like it will be a great game when it is released within the next year or two. Perhaps there will be another press this year showing off a soon-to-be released game this year!
Tournaments Are Also On the Agenda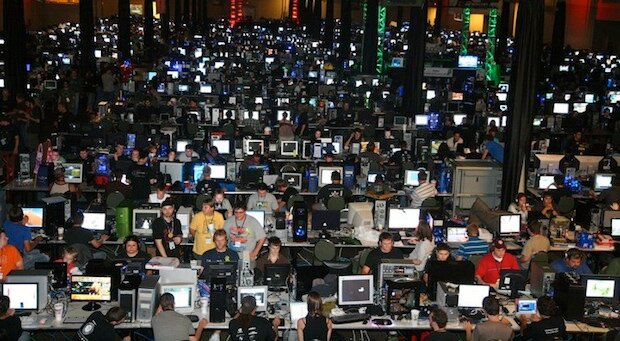 Usually at QuakeCon, there are many gaming tournaments, and the mainstay of these are the Quake Live! Tournaments that are held every year. There are also Quake timed runs and usually more than a few Counter Strike : Global Offensive tournaments going on as well. Some of these tournaments are for prize money, while others are simply for fun. Last year there was over $20,000 in prize money up for grabs, as well as all kinds of sweet prizes from Nvidia, Gigabyte, Asus and other vendors for competitors.
Stay Tuned With Performance PSU At QuakCon 2015!
We are happy to announce that we are going to be at QuakeCon this year!
Our coverage will include all the crazy PC mods that will be there, all of the tech hardware we can possibly find, and any gaming news we come across. If there is anything in particular you would like to see us cover, let us know in the comments below! We will certainly cover it if at all possible!