View on Amazon
I have owned and used many SSDs in the past but this one is great. Not only is it noticeably faster than the others I own but its compact as well keeping the case nice and tidy. Highly recommended for SFF builds or people with a clean cable fetish.
Samsung dominate the information storage and DDR memory markets and for good reason – they been at the leading edge of memory development for years and I suspect it will continue that way for many years to come.
Samsung's EVO 850 Series solid-state drive is no exception and comes in two flavors. 2.5″ and the SFF m.2 data transfer socket ranging from 120GB all the way up to 1TB. Today we are reviewing the one right in the middle – the 500GB.
I would like to thank OverclockersUK for helping us out and providing this hard drive for our test bed – Thanks!
Samsung EVO 850 Key Features
3D V-NAND Technology
Disc-based AES 256-bit encryption and TCG Opal 2.0 encryption
Built-in overheat protection
Sequential Read Speed Up to 540 MB/sec
Sequential Write Speed Up to 500 MB/sec
The most exciting thing on the list that instantly stood out for me was the 3D V-NAND technology, but what is it?
3D V-NAND Technology works with existing manufacturing processes by stacking the cell layers on top of each other rather than side by side. This effectively increases storage limitations, increases potential transfer speeds and also improves energy efficiency.
The final result? Storage capacities up to 1TB, sequential read speed Up to 540 MB/sec and sequential write speed up to 500 MB/sec.
Samsung EVO 850 m.2 500GB Unboxing
When it come to unboxing the Samsung EVO 850 m.2 500GB SDD hard drive we realized there is not much to show inside the box. We will however do our best to show this high-performance hard drive in all its beauty.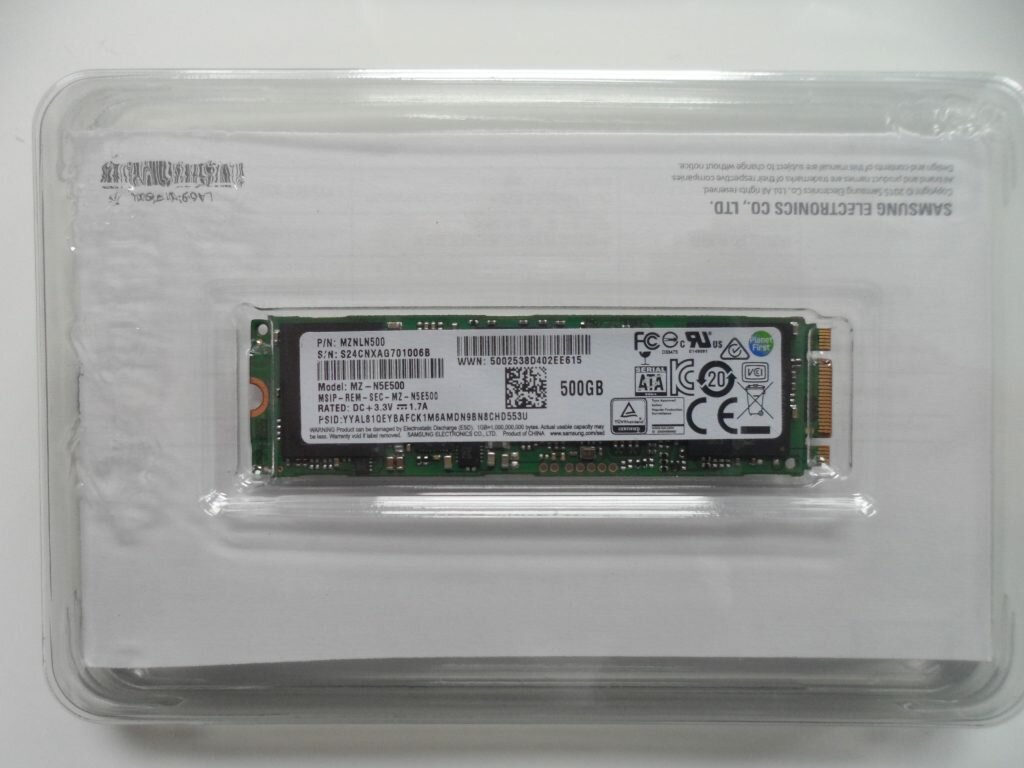 Let's take a look at the testbed and performance testing.
To review the Samsung EVO 850 we are going to be using our Intel Skylake test bed for this test. While it won't provide the raw throughput of an Extreme Edition CPU, it will do a great job of providing some real world usage data.

CPU: Intel 6700K (Skylake)
Motherboard: Gigabyte Z170x Gaming 7 Motherboard
Memory: G.SKILL Ripjaws 4 DDR4-3333mhz @ 16-18-18-38-1T
GPU: EVGA 980Ti 6GB Superclocked ACX2.0+
HDD: 500GB Samsung EVO 650 M.2
Power Supply: Seasonic P-Series 1000W Fully Modular
Testing Methodology
Rather than drill through lots of benchmarks (I will still use a few), I wanted to provide you with some real-world usage statistics such as copying large files in Windows, game load times, application load times and more. After all its these things you will do on a regular basis.
All tests will be completed three times with results being recorded each time
For game load times a stopwatch will be used due to no reliable tools being available, please allow a small margin for human error.
Let's put Samsung's EVO 850 500GB m.2 SSD through its paces and see what it's capable of achieving!
AS SSD Benchmark
AS SSD Benchmark is now used for all of our hard drive performance tests, it provides solid metrics that are consistent time and time again.

Shadows of Mordor
Shadows of Mordor is a popular game with some huge textures that is ideal for testing out load times.

Tomb Raider
While Tomb Raider has been around a few years it's still the basis for a lot of Performance PSU's reviews and benchmarks

Adobe Illustrator
A program in a lot of people arsenal of applications. Seeing as a lot of Macs owners end up upgrading to solid state drives and a lot of our readers are graphic designers (myself included) I thought Illustrator and Photoshop would be a great addition to the tests.

Adobe Photoshop

Samsung have delivered yet another blistering fast product to the consumer market. It's a shame I didn't have a second one to test raid performance however I can imagine it would be off the charts providing a solid striped array, Use an old hdd for redundancy and you are good to go.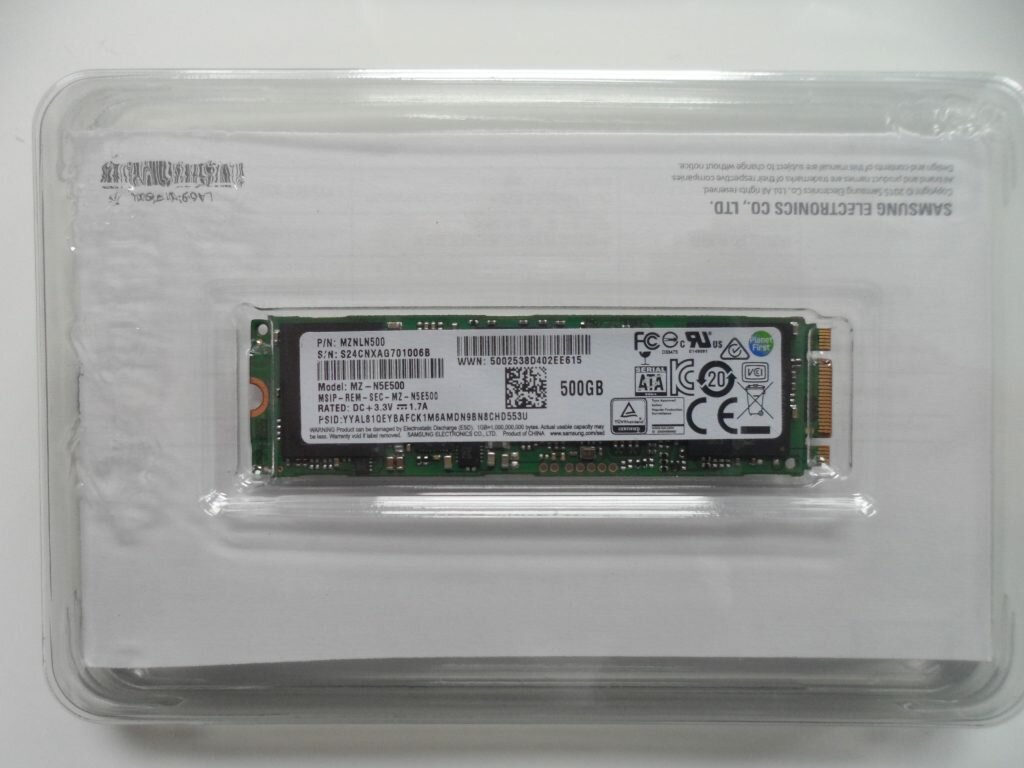 Going by the tests in the previous section, this m.2 SSD performs great, giving blistering fast across the board in all applications. Once again Samsung have lived up to my expectations and some. Most solid state drives I have benchmarked and tested before rarely reach anywhere near their rated sequential read / write speed however, the Samsung EVO 850 series managed to get all the way up to 490Mb/s (Read) and 472Mb/s (Write) which is pretty impressive despite partly being down to the interface.
Due to the inferior performance, sleek branding and packaging I am giving this beauty a well deserved 5/5 and the Performance PSU Gold Award!