Air Cooling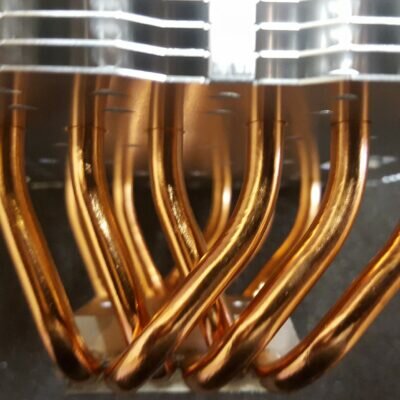 Today I am going to be reviewing Raijintek's Ereboss Black CPU Cooler. At first glance, it looks like it could perform very well but let's not jump to conclusions.
Raijintek which was founded in 2013 have not been around for very long in the grand scheme of things but they have a few things going for them out of the gates, mainly their unique style and exceptional price to performance ratio.
"With the aim of designing high-end products for Lifestyle, Computer and Day-to-Day usage, RAIJINTEK was established in 2013 to accomplish the future of IT and Lifestyle products.

This task and aim lead us grow and toward a global brand. Not only highly recommended IT products but we also provide Gaming Gear such as Chassis, PSUs and Lifestyle products for Smartphones and all your tablet PCs. Fully dedicated to developing the best Products for global users, RAIJINTEK's team never forget the aim to provide a friendly and performing product. Decades of experience in the industry, RAIJINTEK management would never give up service and product quality to value customers."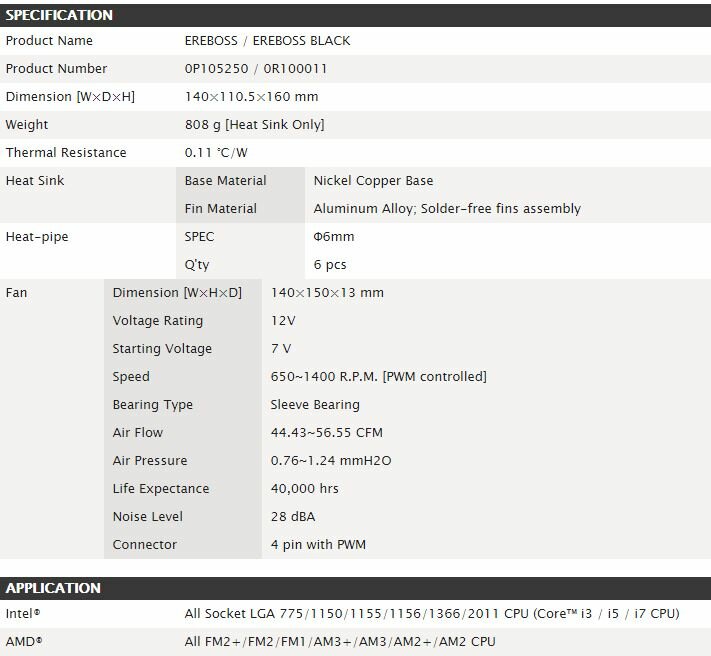 The cooler we will be looking at today is the Ereboss Black CPU cooler which is suited to all modern CPU sockets This is an interesting cooler seeing as it's a large aluminium CPU heatsink with six 6mm copper heat pipes carrying the heat away from the CPU, paired with a slim 140mm fan it looks like it could surprise us but of course lets not call this until we see what the Ereboss is capable of shall we?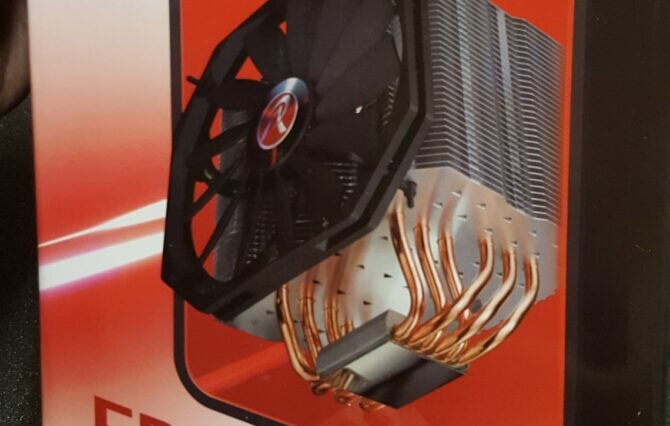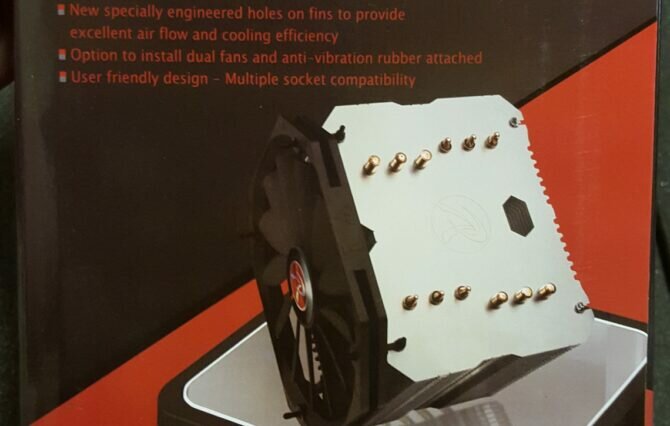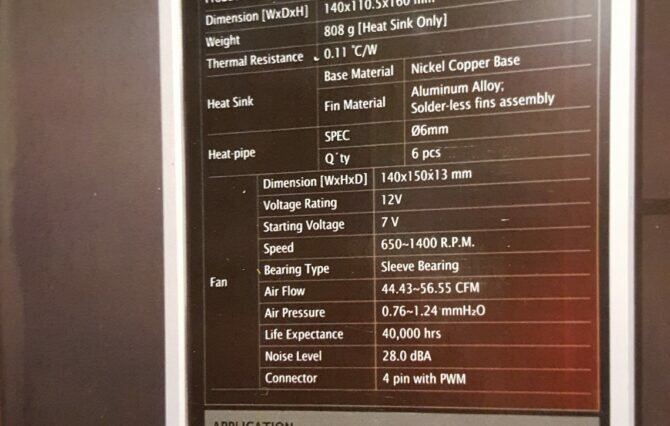 The Ereboss Black comes in a stylish glossy box with Red, Black and White colours in the background with the Ereboss shown off on the front and rear of the box along with some stand out features such as the multiple mounting kits covering the majority of the socket types people have, the super-slim 140mm fan and a user-friendly design.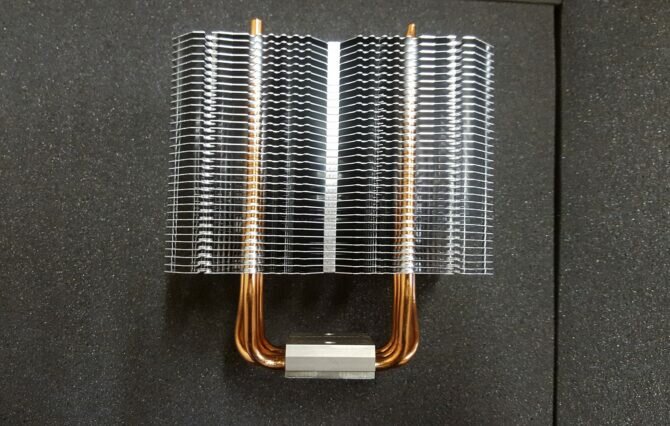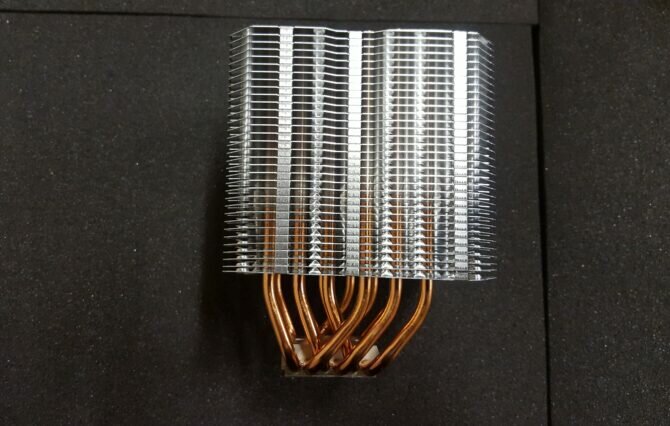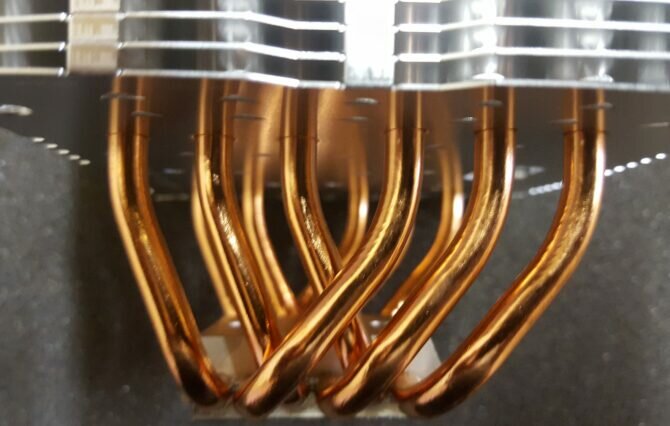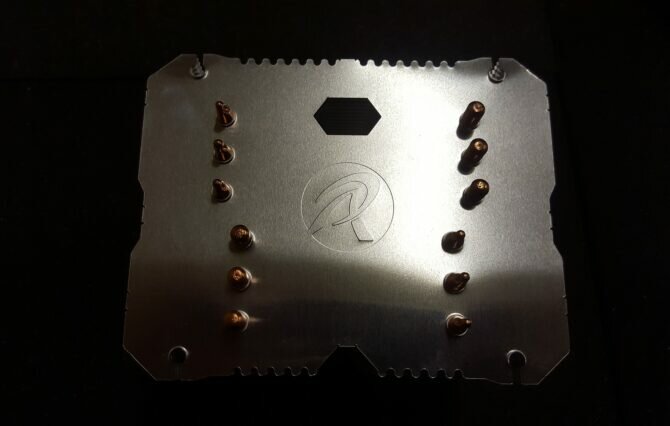 The heatsink itself is quite large and well put together with nothing feeling flimsy or poorly constructed, It weighs in at 808g without the fan, the dimensions are 140mm x 110.5mm x 160mm making this a very large single piece cooler.
The Raijintek logo is embossed in the top plate which is a nice touch and it has six 6mm copper heat pipes with a nickel coated copper base plate, the heat pipes look well made and have no scratches, dings or marks in them at all, very good stuff.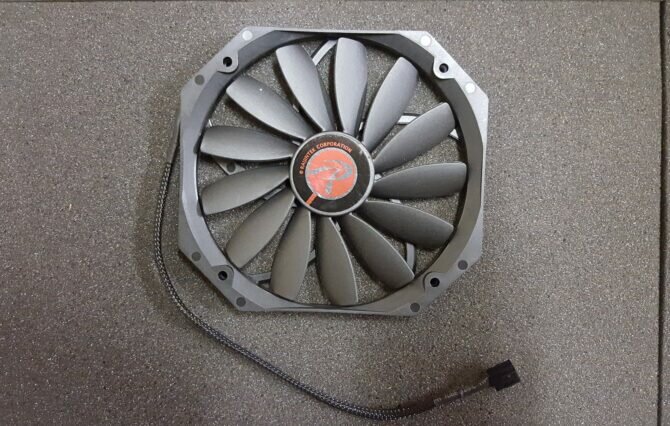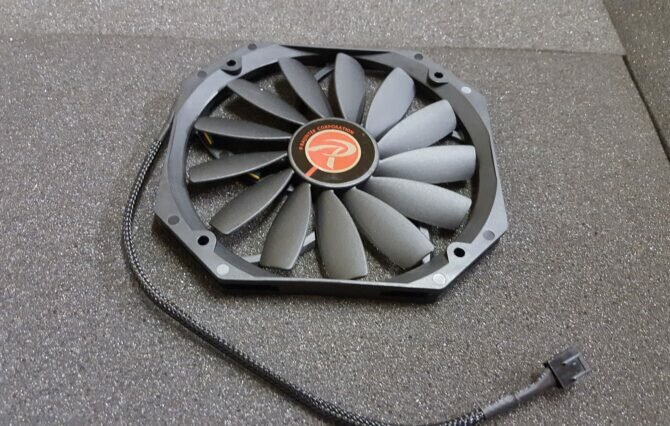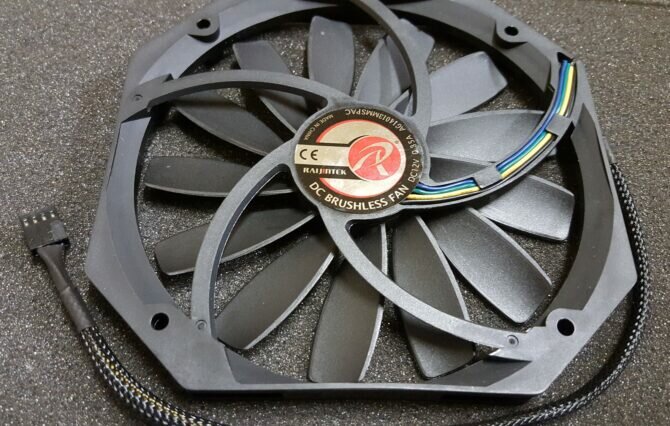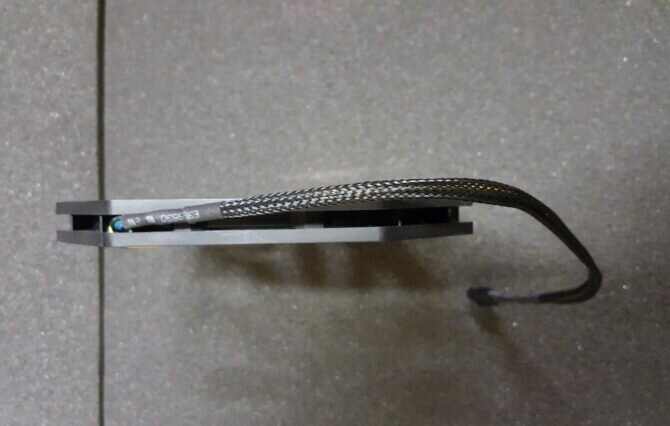 The fan that comes with the Ereboss Black is strangely enough entirely black (bad joke i know), and it truly is slim being just 13mm in height but it's not short on performance, at 1400rpm it produces 56.55CFM of airflow whilst sitting at 28dBA so that's fairly impressive.
The PWM cable is fully sleeved which we always like to see and the entire fan feels very solid and well made.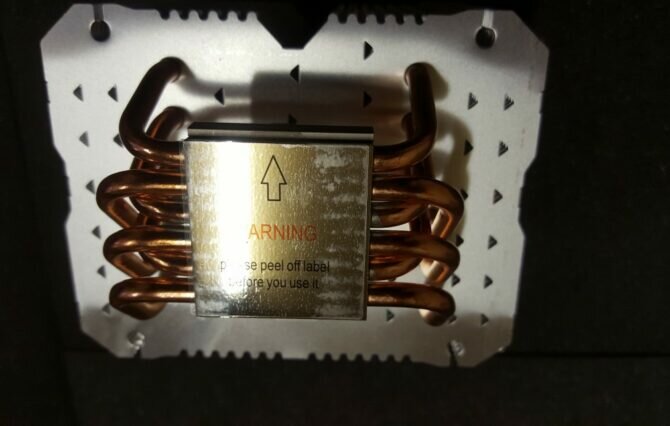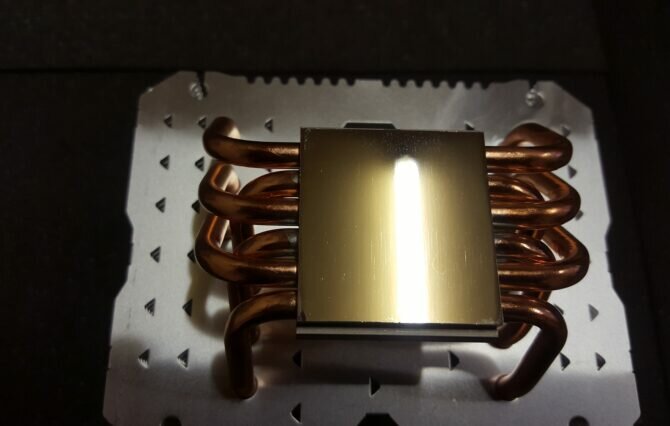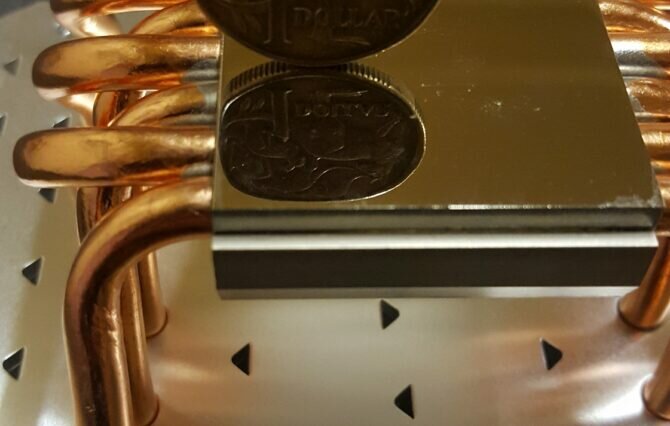 The base plate of the Ereboss has quite possibly the best finish I've seen on any air cooler and this is excellent considering its price point, the surface is highly polished and free of any deforming features.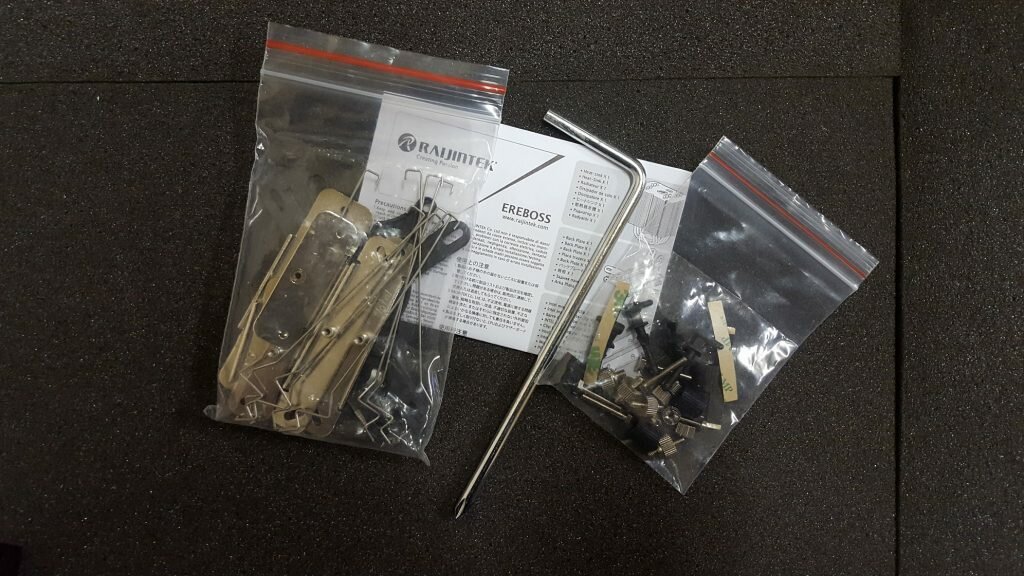 Here are the bunch of accessories you get with the Ereboss, we have the AMD and Intel mounting brackets plus a backplate, the installation manual, 8 wire fan clips, a variety of screws for installation along an Allen key style screwdriver, some anti-vibration tape and silicone fan mounts.
The only thing I'm not a fan of is the little packet of TIM, it can be messy to use and obviously, it's a single application only so you only have the one chance to mount this right and speaking of mounting let's move on the installation, shall we?
Now because I'll be using an AMD FX-8350 to this Raijintek Ereboss Black review I'll be using the AMD mounting kit but the Instructions for Intel are quite similar also.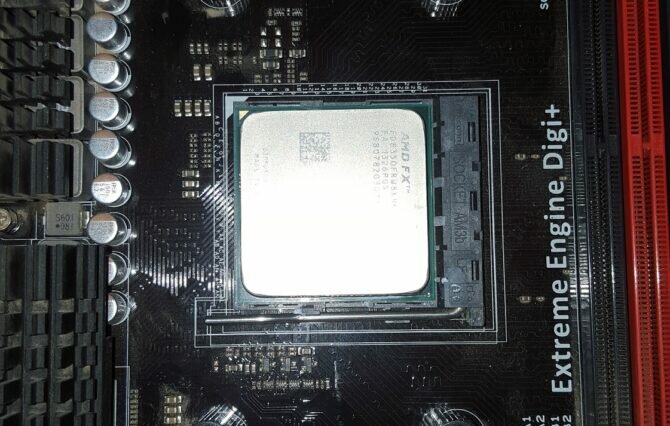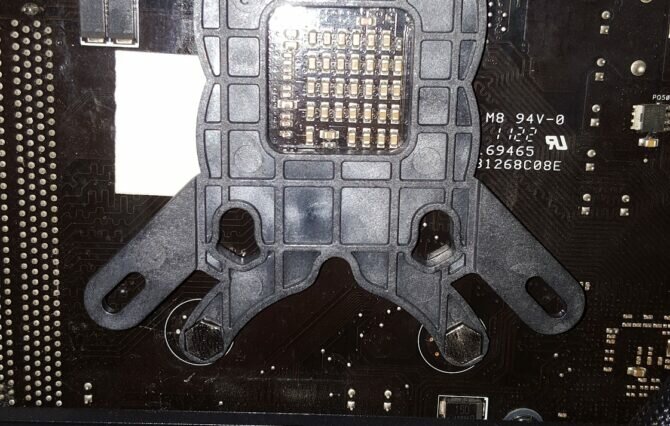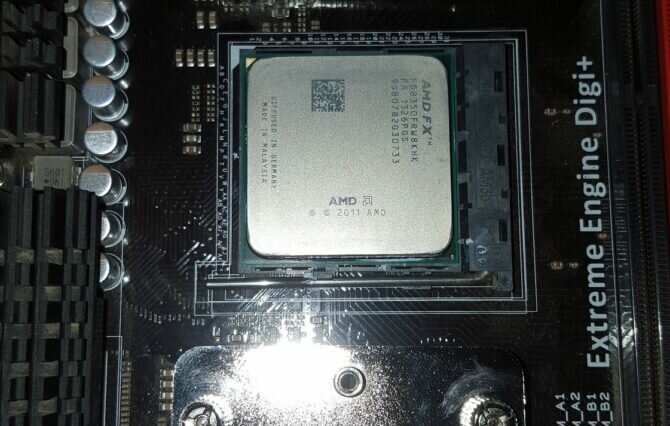 First, we mount the backplate using the 4 hex headed screws provided and secure it using 4 plastic nuts on the CPU side, after that we add the two metal plates on the top and bottom again securing them with some screws provided (this time metal ones) and we are ready to mount the heatsink, pretty simple right?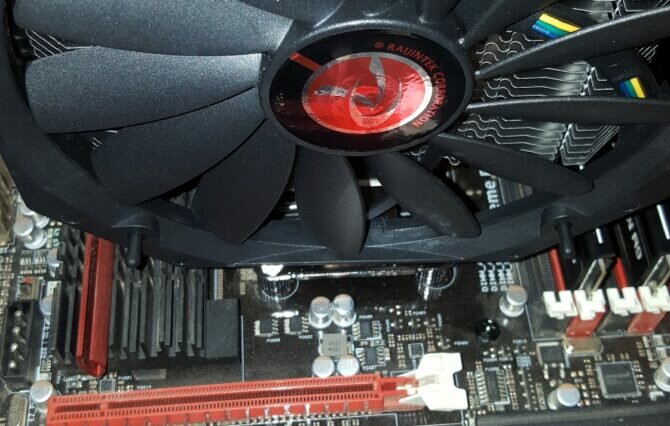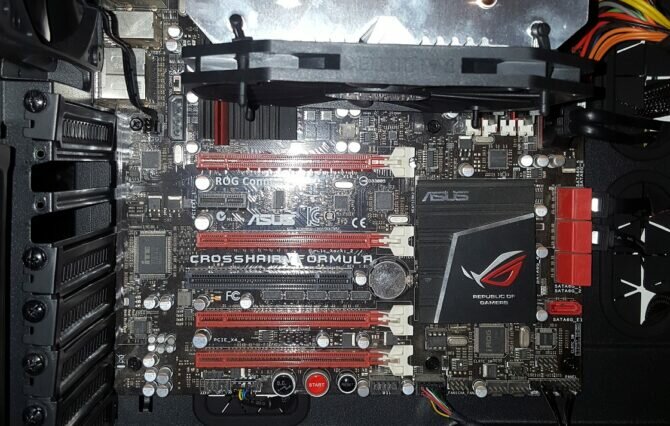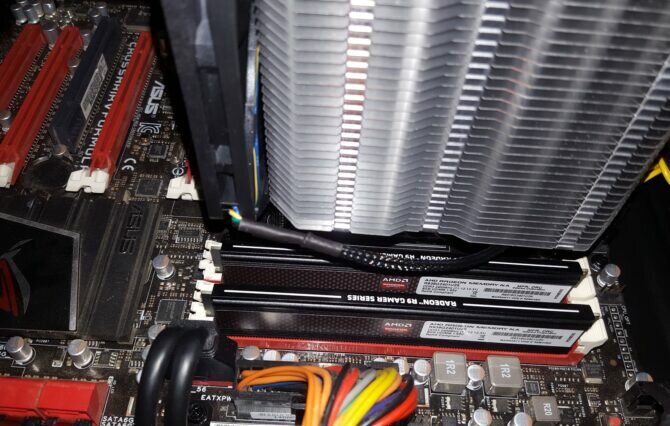 The actual mounting of the heatsink to the brackets was a small pain, you have two small screws that attach the cooler to the brackets we shown above and then using the Allen key style screwdriver to put in the screw through the hole in the heatsink which took me longer than I would like seeing as there isn't much room underneath to get your fingers to hold the screw, a simple fix would be for the screwdriver to have a magnetic end to hold the screw so you can guide it in better but that's my only criticism with the mounting.
I decided to use the anti-vibration silicone mounts instead of the wire clips so it had a cleaner look and as you can see there is plenty of room for low profile ram modules but you'll have to take note of the clearance for them with just over 25mm in height allowing for taller heatsinks.
For testing out the Ereboss Black I'll be using Asus' ROG Realbench software with various CPU clock speeds and with the fans set on standard and turbo, Ambient temperature is 23c.
Testing Rig:
CPU: FX-8350
Motherboard: Asus ROG Crosshair V Formula
Memory: 16GB AMD R9 Gamer Series 2400Mhz 11-12-12-31
Graphics Card: XFX R9 290x DD
Case: Cooler Master HAF Stacker 935
PSU: Silverstone Strider Gold Evolution 1200w
TIM: Gelid GC-Extreme
Here are some CPU-Z Screenshots of the CPU clocks speeds and voltages used: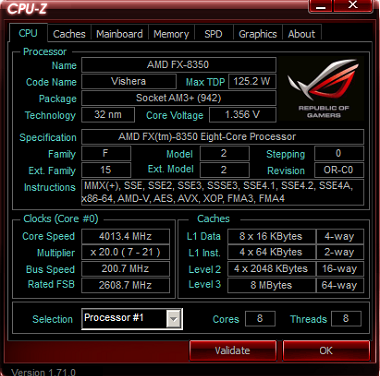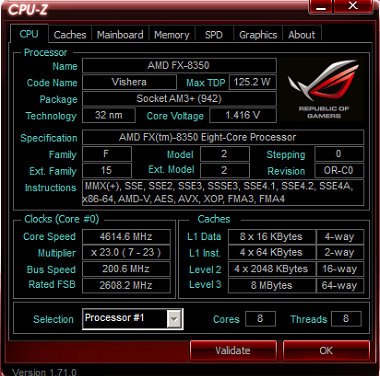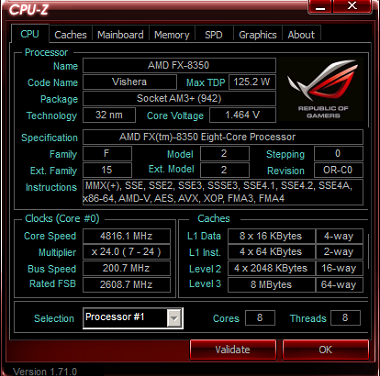 And here's how the Ereboss performed: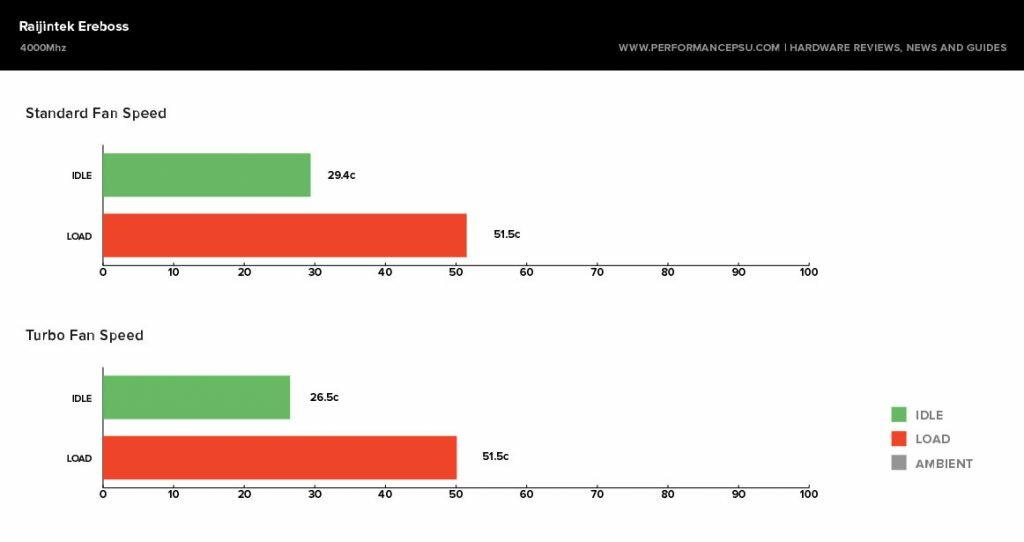 At 4.0 we see that it performed decently in both the standard and turbofan configurations.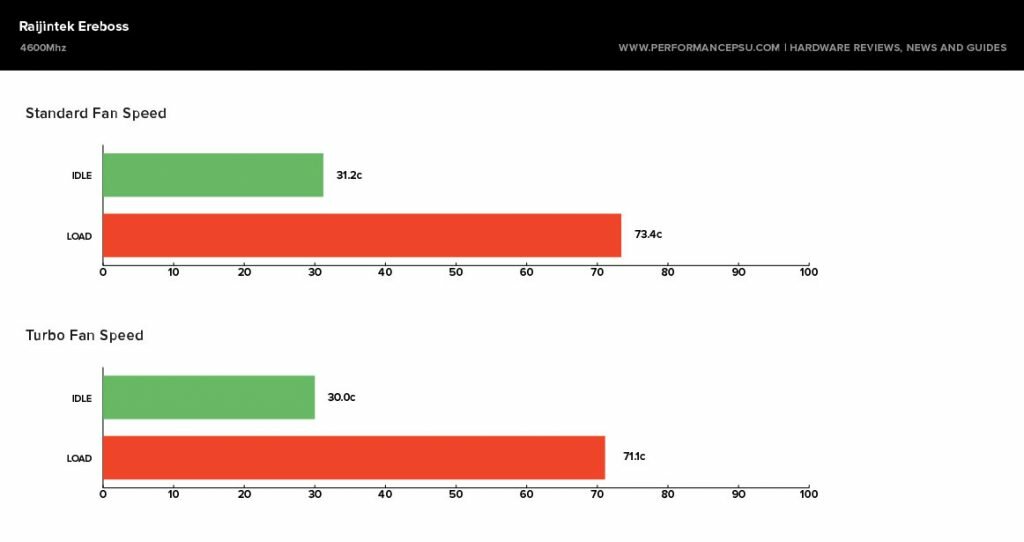 At 4.6Ghz we are hitting the upper limit of this cooler on the 8350 with it just nudging past the safe temperature limit for Vishera.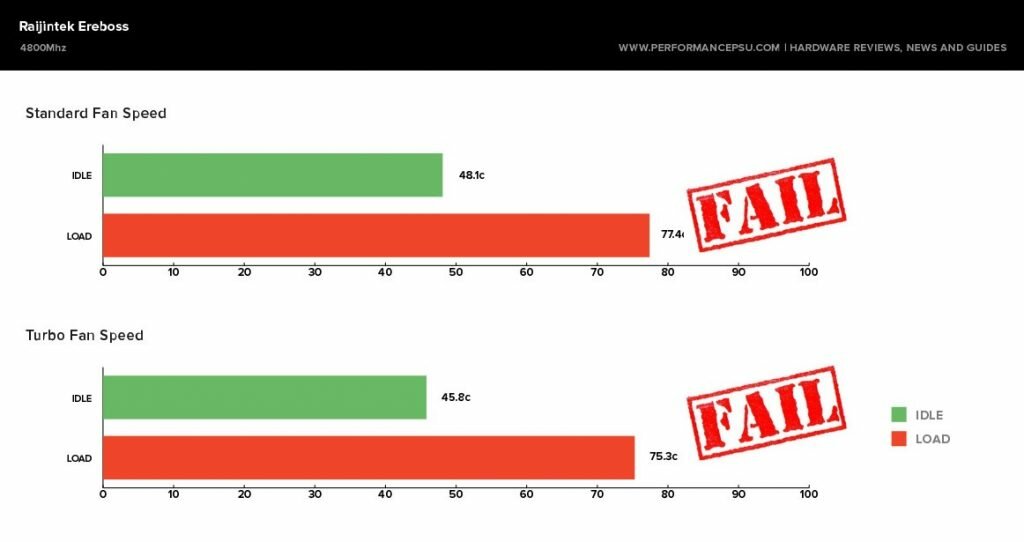 And sure enough at 4.8Ghz it failed to pass the stress test under both fan configurations, I am mainly putting this down to the mounting configuration used with AMD systems and the relatively weak fan trying to push air through the large heatsink, I would've liked to test this heatsink with a high performing fan to see how it would cope because the heatsink itself was getting warm which means there was good thermal transfer happening but unfortunately the fan could not push the hot air away quick enough.
Well this one is a little tough, The Ereboss has many merits but the performance results are undeniable.
The things i liked
it's impressive visual presence with its huge size and stamped Raijintek logo on top, It's excellent build quality from the polished base plate to the very neat copper heat pipes.
The things i didn't like
The mounting system would be very easy on any dual tower cooler but with the Ereboss it can be a small pain to get it right and the fan, while the 140mm slim fan that comes with this cooler is great on its own (good quality and impressive specs for its size) it just didn't push enough air through for my liking.
Final thoughts
The Raijintek Ereboss Black is a great CPU air cooler without a doubt but, with the stock fan this cooler just didn't perform to my expectations at the higher end and even posting our first test fails but that said I still believe with a stronger fan it would perform much better.
Our Verdict
View on Amazon
The Ereboss is an imposing and capable CPU cooler for its price but isn't the cooling beast we had hoped it would be.