After partially completing the last pc case mod I completed Cooler Master Cosmos S Meet AMD, I have got the modding bug. When I moved my hardware into the Cosmos S it freed up my Fractal Design Arc XL Full Performance Tower which I reviewed here.
One of the biggest mistakes I made with the last build was assuming there was a host of white motherboards on the market…oh boy how I was wrong. This time I had a think about the most common motherboard combinations on the market, after some research I come up with these:
3 Most common motherboard color combinations
Black & Red
Black & Yellow
Black & Blue
While red is a little cliché as a PC color right now with manufacturers over-using red like it's never going out of fashion, I felt red would be a great base color despite that given the host of red motherboards. Considering the Arc XL is black as standard I decided on Black, Red and White for this project.
Fractal 1337+ Updates
[11 August 2015] – Initial Build Log Uploaded, more to come
[13 August 2015] – Due to bad weather progress with spraying has slowed, updates to come 14th August
Here's What Fractal Design's Arc XL looked like before any work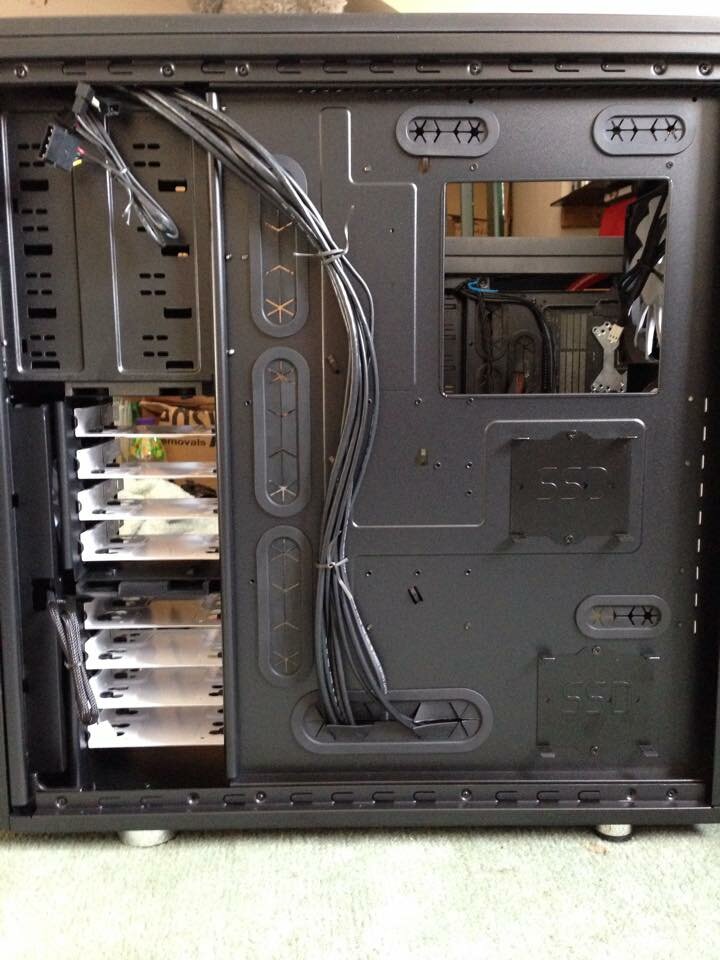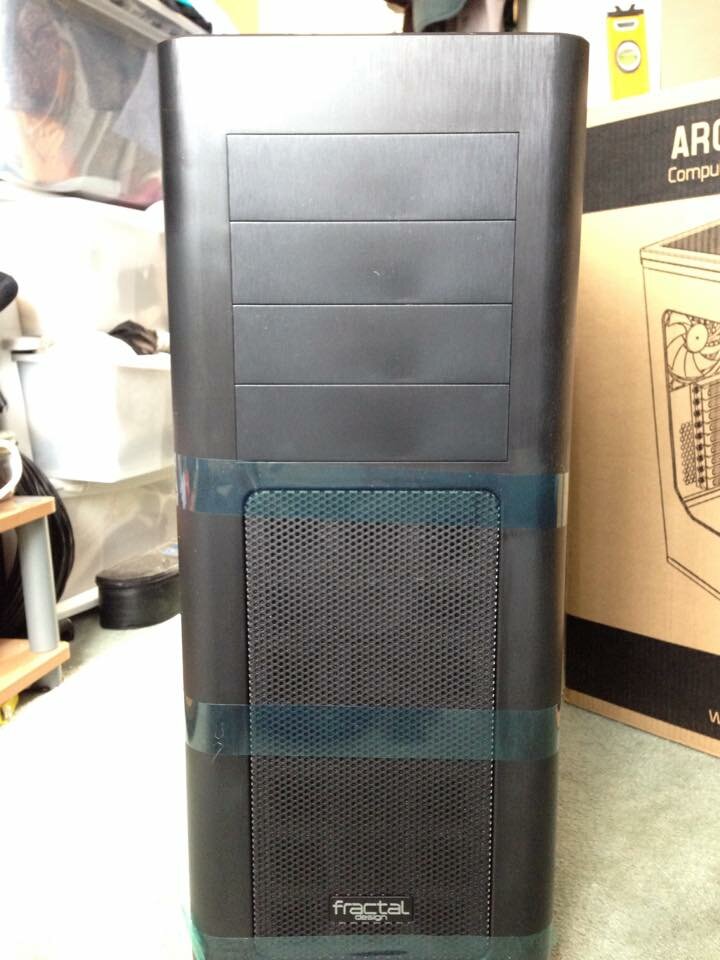 Arc XL: Preparation
As with before, quality preparation makes the rest of the job easier and the finish superior. All Panels received a good sanding as well as getting cleaned ready for priming.
Unlike the Cosmos S, the internal color scheme I had choosen required me to remove the motherboard tray which is turn meant I had to take the top section off the case as well. Doing this required me to drill out the rivets so I could separate the panels from each other ready for spraying.
Tip: To remove rivets, just take a small drill piece and gently drill through the middle. Once through, the rivet should easy pull out.
Arc XL: Top Coat
Due to time constraints of the earth spinning on its axis and day light fast fading, I didn't get as many pictures as I would have liked (no full case shots being primed).
There was also a few mistakes on my behalf which resulted in more wasted time waiting for paint to dry before it could be sanded and refinished.
The side panels proved the most testing, they kept producing a powdery chalk like finish, so had to spend more time sanding parts down and refinish them off, however – looking great now!
Arc XL: Putting it back together
To start I used a riveting gun to re-install the motherboard tray.

Re-install the top section and re-install the Arx XL I/O Panel as well as re-install all the PC case plastics and get it resembling a case again!

I have run out of the red top coat so need to grab some more. I plan to finish off the final panels and get them lacquered tomorrow. Once complete I will update this build log!